Self-Perform Construction for the Best Control of Your Project
At Bowen we self-perform about 70% of the scope on a given project. With a direct-hire contractor you get best control over the safety, quality and schedule of your project.
Underground utilities, large diameter concrete pressure pipe, welded steel, PVC, HDPE fusion-weld, ductile iron, FRP, duct bank, deep excavations, engineered sheeting systems, open basin construction, pond and landfill construction, landfill closure, constructed wetlands
Complex below grade foundations, structural concrete and decks, in-ground and above ground tanks, excavation and placement in existing, active facilities, in-house formwork design, specialized additives and epoxies
AISC Advanced Certified Erector, structural steel erection, modular piperack, pre-engineered buildings,
in-house specialty rigging design and execution
Balance of Plant Mechanical Piping
ASME 'S' Stamp, 'PP' Stamp, NBIC 'R' Stamp, Over 200 WPS/PQR, Alloys, Carbon Steel, Stainless, Ductile Iron, RFP, HDPE, Inconel, Nuvaloy, PVC, Stainless, Titanium, Testing Expertise
Outage / Shutdown Work, Fuel/Burner Conversions, Tube Replacements, Boiler Tie-Ins, Ductwork, Conveyors, Ash Handling Systems, Absorber Installation and Modification, Precipitators, Bag Houses, Wet / Dry Scrubbers, SCRs, DSI/ACI, Tank Fabrication, ID/FD Fans
Bowen Senior Management Team
Doug Bowen, President & CEO
Bill Fyffe, VP Operations
Scot Evans, Sr. VP and CFO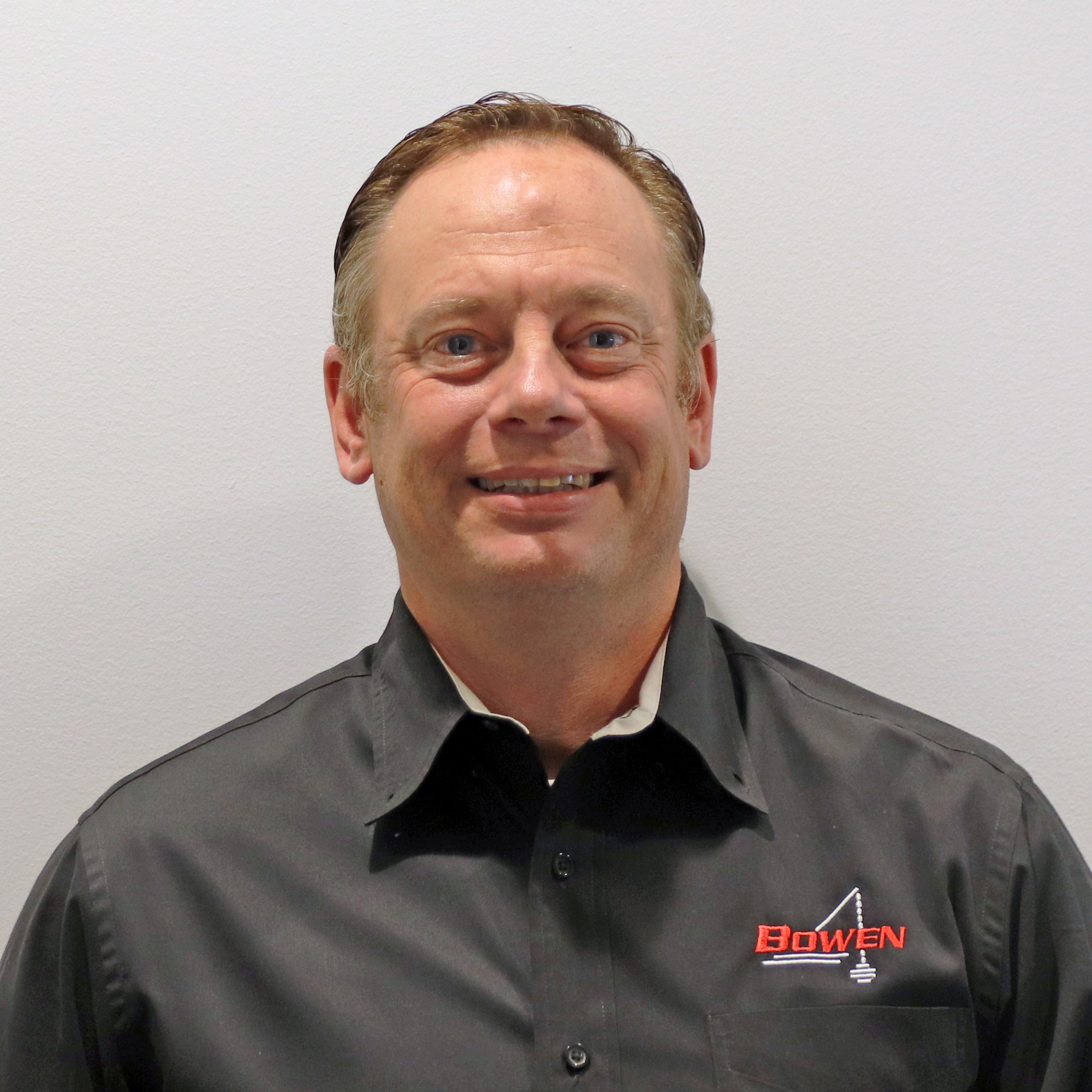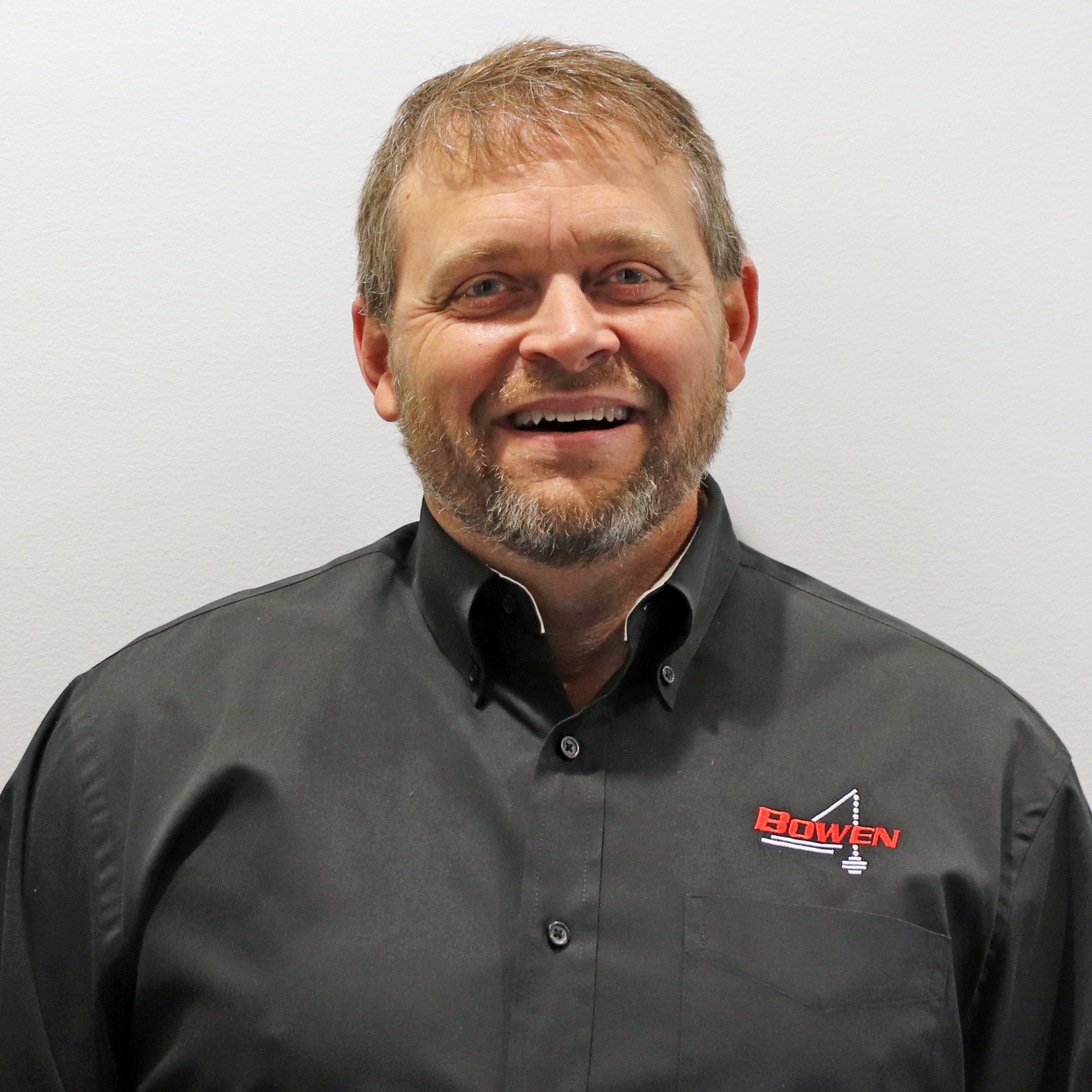 Aaron Purdue, VP Operations
John Dettman, VP Operations
Bowen's permanent home is wherever there is a complex project in need of leadership and problem solving.
When we're not out in the field, here's where we gather and support each other as we prepare for the next project.
Corporate Headquarters
8802 North Meridian Street , Indianapolis, IN 46260
Phone: 317.842.2616

PARKING
Park on the West Side of the Building (Opposite side of Building from Meridian St)


233 Southeast Third Street
Evansville, IN 47713
Phone: 812.475.3880
PARKING
Parking Lot Entrance off of Chesnut

Additional Street Parking Available Along Chesnut and 3rd Street
22 East Gay Street, Suite 700
Columbus, OH 43215
Phone: 614.536.0273

PARKING
Public Parking Available at SP+ Parking at the Gay Street and 3rd Street Intersections, or multiple nearby garages.
804 Landmark Drive, Suite 128
Glen Burnie, MD 21061
Phone: 240.696.5645

PARKING
Parking available in Business Park
DELIVERY / CONTRACTING METHODS
Bowen works in a variety of delivery and contracting methods. Below are a few of the most common.
TRADITIONAL DELIVERY

Bowen regularly performs Lump-Sum contract pricing to both Private and Municipal clients. Our focus on detailed estimating and pre-planning of projects benefits owners with clear communication and early identification / mitigation of challenges.
DESIGN-BUILD AND
EPC
Almost 30% of Bowen's work is Design-Build or EPC. Providing additional opportunities for cost and schedule savings, Bowen regularly partners with Design Engineers, Technologies in a variety of contracting arrangements to provide turnkey services to our clients.
PERFORMANCE CONTRACTING / GSC
Bowen works with Municipalities under state Guaranteed Savings Contract statutes that allow for Qualification-Based selection of contractors for Water and Wastewater projects. This allows for better collaboration and cost savings to cities as they address infrastructure needs.
FRONT END ENGINEERING AND DESIGN (FEED)
While Bowen does not complete detailed design, we will always maintain an engineering mindset. Our experience with estimating, conceptual design, constructibility is at the ready.
TIME AND MATERIALS
(T&M)
Bowen is ready to to provide outage, shutdown, and maintenance services for your team, and recognizes lump sum pricing and detailed designs may not always be possible.
TARGET PRICE ALLIANCE (SHARED RISK/SAVINGS)
This approach is often helpful when there is desire to lower project cost, or if there are unknowns within the design/construction. The contract is carried out as an open-book approach, and both the owner and Bowen are incentivized to find and share in savings.
Bowen is built and maintained on a solid foundation of the Core Values we strive to live out everyday.
Zero Injury & Genuine Concern for Others

Never Walk Away from a Problem

Excellent and Ethical Business Practices

Service to the Customer Above All Else

Enthusiastic Teamwork and Celebration

Continuous Improvement

Shared Opportunity
Bowen is proud to be affiliated with these companies: